Description
Master Posing Coach Kenny Wallach is coming to Indiana!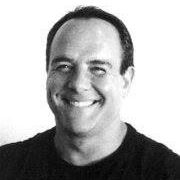 Learn how to show like a pro and how to bring it on stage! Join us for instruction from the Master Posing Coach himself, Kenny Wallach!  Coaching amateurs and pros from coast to coast, Kenny Wallach is one of the most sought after posing coaches in the country.
Kenny's athletes get results!  In 2016:
* 56 pro cards earned
* In 72 shows, 58 of his athletes were Overall Champions and 197 were Class Victories!
* 12 IFBB Pro victories including 2 Arnold Classic Wins
* Posing Coach to 32 of the best IFBB Pro athletes for the 2016 Olympia
Do not miss this opportunity to work hands on with Kenny!
Location: Fitness Trainers, LLC
14701 Cumberland Road
Noblesville, IN 46060

Date: TBA
Times:
8:45a-9:45a  Men and Women's Bodybuilding
10a-11a  Bikini
11:15-12:15 Men's Classic Physique
12:45-1:45 Men's Physique (board shorts)
2p-3p Figure
3:15p-4:15p Women's Physique
4:30-6p All athletes who register for the group posing clinic are invited to a free, bonus Q&A with Kenny Wallach!!
Cost: $60 for on-line, advanced registration / $80 cash only at the door
Participants should come dressed in posing wear if within 4-8 weeks out of their contest date. Competitors still in Off-Season mode should wear comfortable, form fitting gym clothing.
Please note: This group posing clinic is NOT the same as the private, one on one sessions being offered on February 17th & 18th.  Please see "book an appointment" under "Contact Us" section of this website for reservations on private posing with Kenny.